(영문/eng) Handing over of over-lock machines to the members of Hon Okoth Center for Community Development and Human Right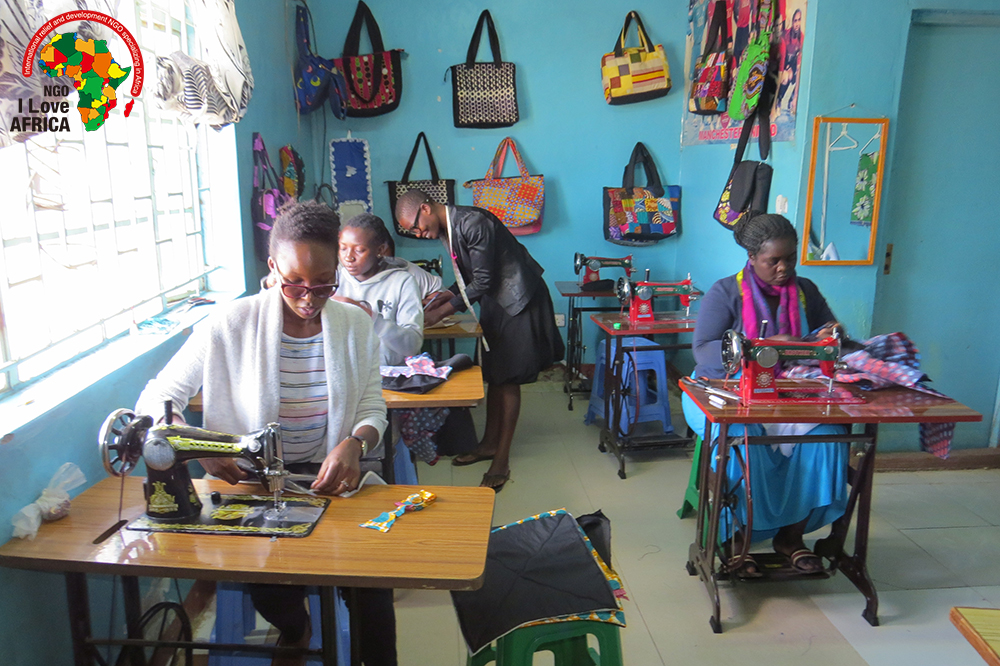 Handing over of over-lock machines to the members of Hon Okoth Center for Community Development and Human Right
Introduction
The Centre for Community Development and Human Rights in partnership with NGO I love Africa on the 21st May, 2019 at the Centre for Community Development and Human Rights Handed over 8 over lock machines to Members of the World Class Designer's Self Help Group in Kibera. The group is comprised of local artisans who make and sell different products from the Kibra Sub- County. The group was formed with an objective of empowering the local artisan through table banking, saving and loaning. Through the support of NGO I Love Africa, over 250 households have been supported with sewing machines. This has resulted to increased capital in the business and also improved households.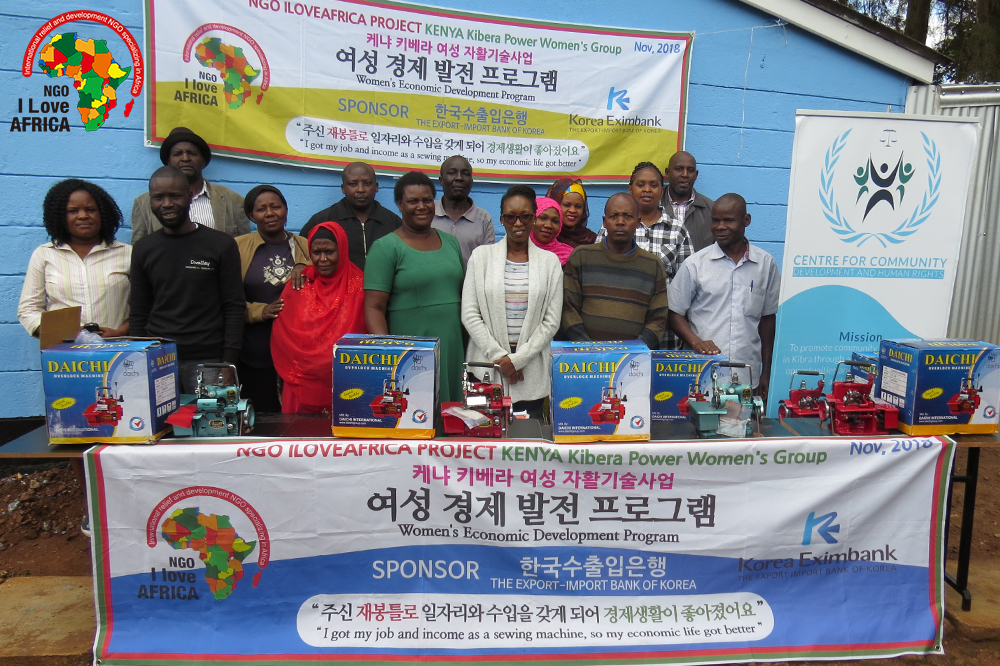 Growth and expansion
The world Class Designers' members meet every Monday from 8:00am- 10:00am to conduct their weekly table banking, loaning and savings. Currently their membership has grown from 10 to 25 members. Due to consistency, hard work and team spirit, the members have grown their initial capital from Ksh. 1000 to Ksh. 120,000 within a span of 4 months. They have also applied for the Women Enterprise Fund which they project to use to expand their loaning kitty for members.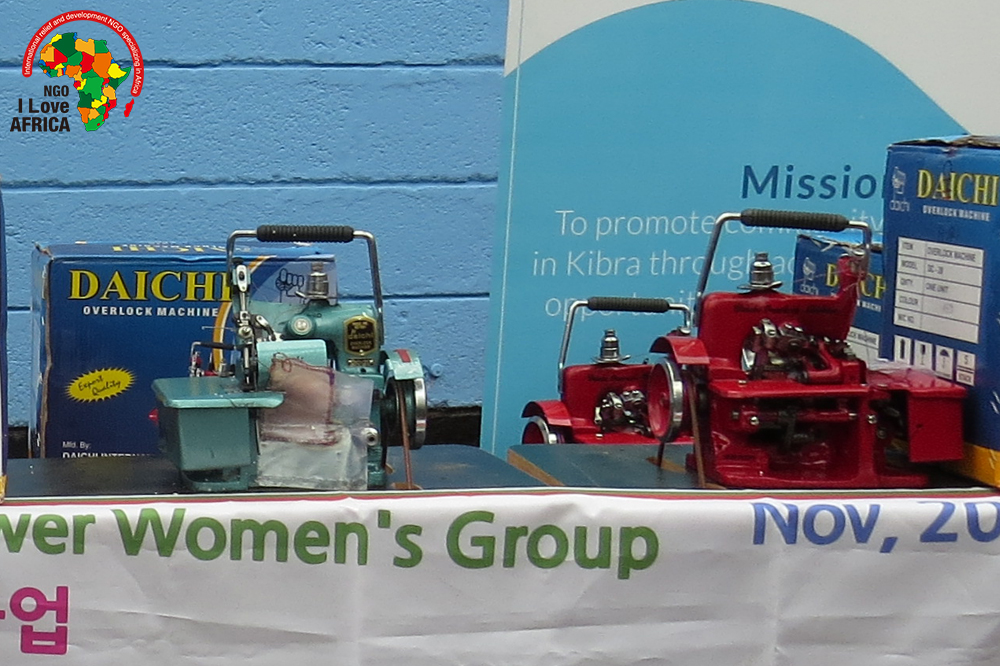 Future plans
1. To increase their membership from 25 to 0ver 1000 by 2020.
2. To join a local registered SACCO before end of June, 2019.
3. In order to grow their capital base, the members are planning to invest in land and agribusinesses.
4. To initiate sub- branches across the 5 wards in Kibra.
5. To establish a local workshop where members will be working and selling their produce without paying rent.
Since the over-lock machines were few, the Centre decided to donate one over lock machine per ward to the 5 wards in Kibera. While on the other hand he remaining three have been donated to our Fashion and Design Schools located along Karanja Road. The School currently has 5 students and another 40 waiting in the waiting list since we still don't have a classroom. However, the Center has engaged with a number of actors to support us with the classroom construction.